These days, we seem to have been set adrift by all the violence of the environmental, political, cultural turmoil in which we are living. Even the regular circling of the seasons — which has always been a way for me to ground myself — has been changing. Last year, here in central North Carolina, the weather at Winter Solstice was still so mild it felt like late October. Some daffodils and even a few cherry trees bloomed in January and February. This spring, even before the end of May, we have experienced high temperatures that I would normally associate with late July or August. And if I find this disorienting, it can only be more so for the plants and the animals.
In the midst of all this, It is easy to despair, to self-isolate, to hide from the chaos. "What next?" seems to be the lament of the day.
Yesterday, by delightful serendipity, I discovered an excellent article in Emergence Magazine, by the writer, wilderness teacher, mythologist & storyteller Martin Shaw.
It is filled with the reminders I needed just then to help me out of the all-too-easy swamp of dismay and gloom & back onto the path, into the play of Life.
This very rich and, for me, nourishing essay is filled with examples from folktale and myth & concludes by offering four areas in which we may, if we choose, begin the Work of navigating Mystery. You can read — or listen to Shaw read — his full essay at https://emergencemagazine.org/essay/navigating-the-mysteries/ . Here I offer a some excerpts [lengthier than I'd expected] that speak, I think, to the heart of his message.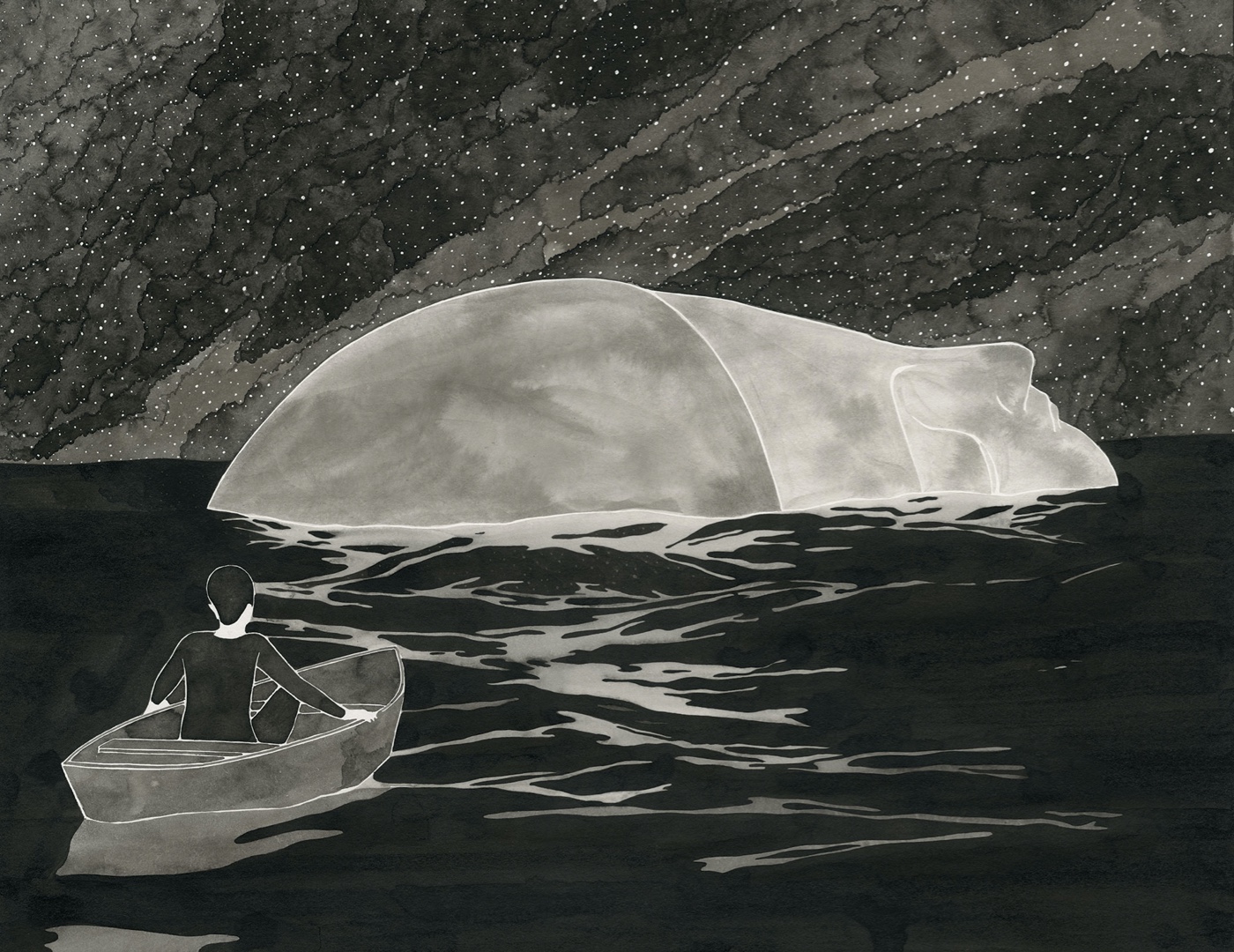 Excerpts from "Navigating the Mysteries"
by Martin Shaw
"The correct response to uncertainty is mythmaking. It always was. Not punditry, allegory, or mandate, but mythmaking. The creation of stories. We are tuned to do so, right down to our bones. The bewilderment, vivacity, and downright slog of life requires it. And such emerging art forms are not to cure or even resolve uncertainty but to deepen into it. There's no solving uncertainty. Mythmaking is an imaginative labor not a frantic attempt to shift the mood to steadier ground. There isn't any.
But—a major but—maybe there's useful and un-useful uncertainty. The un-useful is the skittish, fatiguing dimension. The surface of the condition. The useful is the invitation to depth that myth always offers. Because if there's uncertainty, then we are no longer sure quite what's the right way to behave. And there's potential in that, an openness to new forms. We are susceptible to what I call sacred transgression. Not straight-up theft but a recalibrating of taboo to further the making of culture." [sounds to me like the Trickster spirit!]
…..
"What if we reframed "living with uncertainty" to "navigating mystery"? There's more energy in that phrase. The hum of imaginative voltage. And is our life not a mystery school, a seat of earthy instruction?
There are few tales worth remembering that don't have uncertainty woven into them. Without uncertainty we have mission statements not myth. We have polemic not poetry, sign not symbol. There's no depth when we are already floating above true human experience. And true human experience has always involved ambiguity, paradox, and eventually the need for sheer pluck. Uncertainty doesn't feel sexy, I admit. It can derail confidence, make us neurotic, doubt ourselves. But mythic intelligence suggests we have to negotiate such terrain for a story of worth to surround us. I don't say this lightly; it has real testing attached."
…..
"But to navigate mystery is not the same thing as living with uncertainty. It doesn't contain the hallmarks of manic overconfidence or gnawing anxiety. It's the blue feather in the magpie's tale [sic]. Hard to glimpse without attention. There's no franchise or hashtag attached. Navigating mystery humbles us, reminds us with every step that we don't know everything, are not, in fact, the masters of all.
As humans we've long been forged on the anvil of the mysteries: Why are we here? Why do we die? What is love? We are tuned like a cello to vibrate with such questions. What is entirely new is the amount of information we are receiving from all over the planet. So we don't just receive stress on a localized, human level, we mainline it from a huge, abstract, conceptual perspective. Perpetual availability to both creates a nervous wreck.
The old stories say, enough; that one day we have to walk our questions, our yearnings, our longings. We have to set out into those mysteries, even with the uncertainty. Especially with the uncertainty. Make it magnificent. We take the adventure. Not naively but knowing this is what a grown-up does. We embark. Let your children see you do it. Set sail, take the wing, commit to the stomp. Evoke a playful boldness that makes even angels swoon. There's likely something tremendous waiting."
…..
"I haven't got a damn thing to say about living on Mars with Elon Musk. The essential ingredients of mythmaking are down here on our tangly planet, species whispering and muttering about each other. Really good gossip across species becomes a story and eventually a myth. So what are the stories that will come from the mysteries of our present moment?
[Two years ago, Martin Shaw spent 101 days visiting a local forest — "primarily to listen."] I have become more eccentric since my time in the forest, clearer and occasionally kinder. Life doesn't feel certain, but it feels succulent. Life doesn't feel assured, but it feels vivacious.
It doesn't feel safe, but it feels pregnant with possibility. And, like every human before me, I'm going to have to make my peace with that arrangement. To repeat, it was always like this."
*******
The creative act of making something new always brings us face to face with uncertainty: What will happen if I plant these seeds in this part of my garden? What will happen if I change all the herbs and spices in this recipe? What will happen if I add a diagonal line to this design? Or –for fussbudgets like me — What will happen to the meaning and clarity of this sentence if I take out the comma?
A month or so ago, while I was just starting to grapple with the weaving and felting of "Transitions" [documented in earlier posts & shown in last week's blog], I assembled this assortment of fibers & yarns from my stash and — having a clear idea, I thought, of how I would work with them — I put them in a bag to be considered after I'd finished my current project.
The "finishing" of Transitions turned into a longer — and more interesting — story than I'd first imagined. But finally, earlier this week, I opened the bag. I am still interested in the colors, but they seem darker than I'd remembered. In most lights, much darker than this photo! In particular, the deep teal fiber [center] I'd fallen in love with & planned to use as a major part of the felted context seemed almost black in ordinary room lighting. Fortunately, the making of "Transitions" gifted me with an ever-needed reminder that plans may (sometimes must) change, that we dwell in uncertainty & becoming. Suddenly seeing these fibers with surprised eyes was no different.
After days of staring at & occasionally rearranging the pile, I still had no idea where I would go with it. I was stuck in and disempowered by my uncertainty. The answer to this situation, I have learned, is to take action. But always there follows the potentially paralyzing question: How to begin?
I realized I could keep butting my head against my "problem" or I could enter it slantwise. As Shaw says, "Set sail, take the wing, commit to the stomp. Evoke a playful boldness that makes even angels swoon."
So — I decided to weave a doll using some of these colors to discover what they would say to each other & what they could teach me about themselves and about myself.
I am using the doll pattern taught by my teacher & mentor Susan Barrett Merrill. In her book Weaving a Life, Susan says "The doll is the symbol of the soul. It is a small spark of the greater Self. …. The doll is an imaginal form realized, and carries with it insight into the meaning and nature of our journey."
For example, my "3 Muses for the New Year" (posted 12/31/2021)
Since I have limited left-over amounts of most of the yarns I might use for the still-hypothetical mask, it took me a long time to decide which I could spare for the doll's warp — but, finally, decide I did & warped my loom. Marking the center of a warp helps with the execution of the pattern. But it can do much more. Susan teaches us to use a red thread in the center of our warp:
"Red is the color of life. The center thread is your core truth alongside which all other values lie. …. This is your own center thread."
Because the warp becomes the hair of a mask, I have tended to mark the center in other ways. But for the doll, red feels essential. This is, after all, an exploration of myself as well as of the colors. I knew I wanted to remember — with every pass of the weft — to find my center.
As always, I'm curious about what will happen next. For me (as for Trickster), curiosity is a fundamental way of being. And — it suddenly occurs to me — without uncertainty, curiosity is meaningless. Hmmmm……
    "Today, like every other day, we wake up empty
     and frightened. Don't open the door to the study
     and begin reading. Take down a musical instrument.

     Let the beauty we love be what we do.
     There are a hundred ways to kneel and kiss the ground.

                                                                                        — Rumi